Update their Jarvis Profile:
1. Open Jarvis Desktop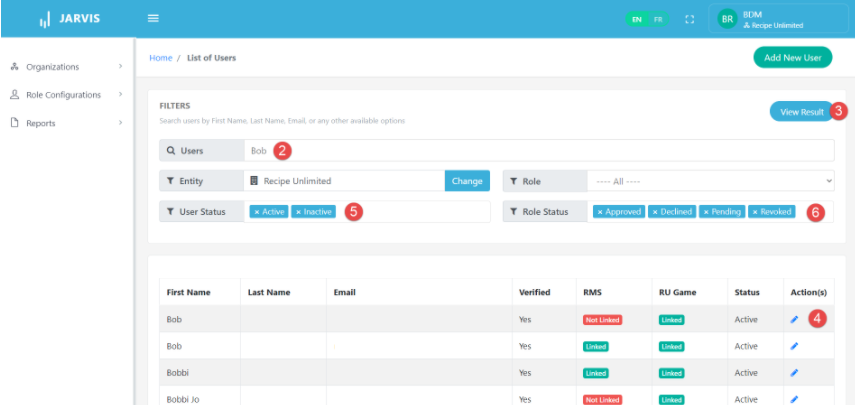 2. Type the user's name in the search field
3. Click view results
4. Click the pencil to edit their profile (far right). CLICK UPDATE! The Learner's RU Game profile will then be automatically updated.
Can't find a learner?
5. User Status: Click and add "Inactive"
6. Role Status: Click and add "Pending" and "Revoked", then follow steps 3 and 4 above
Profile Tab:
Name

Email (this is what the learner will use to log into RU Game)

ALWAYS CLICK UPDATE!
IMPORTANT! you cannot change or reset an employee's RU Game password on this screen: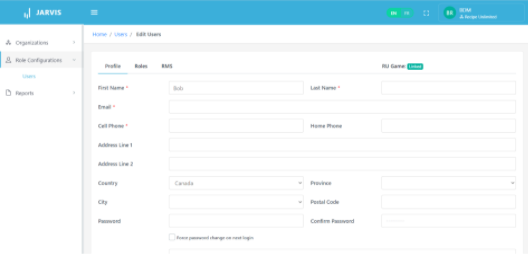 Roles tab: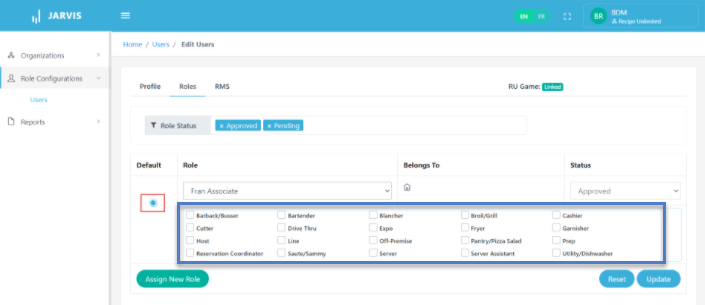 Checking these boxes is how learning paths are assigned to the learner in their RU Game profile. Learners can only be assigned to one RU Game team, which is based on which of their restaurants are selected as default. You won't be able to see them in LeaderZone if you don't have access to their default restaurant but they should will still get the learning topics assigned to them from their job roles.